Buy Dofus - Cheap Dofus Item - Delivery in 5 minutes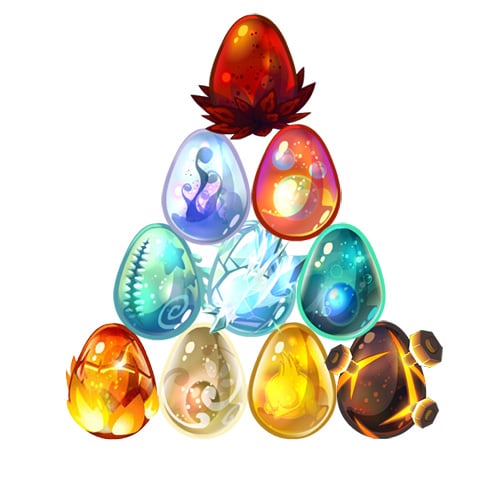 Attention
Lekamas will never ask you to return your kamas or items in game, We will always ask you to come on the Live Support to discuss any issue, Don't give away your kamas or items to someone claiming to be lekamas. Thank you for understanding.
Loyalty program: Up to 5% discount
The Dofus
Buy cheap dofus item on lekamas, stock on every dofus server for INSTANT delivery. Safer, Cheaper, Faster with 24x7 Live Chat Support.

Delivery Time: 5 minutes to 24 hours.

Delivery method: Astrub, Face to Face.

Why buy Dofus Item at Lekamas?

We have stock on All Dofus Servers for make sure you can always get your item order as soon as possible. You can get almost the cheapest price with our Membership Levels Program. We offer very quick and satisfaction 24/7 online LiveChat services.
How to receive The Dofus?
Lekamas use "Face to Face" delivery method for all Dofus Items orders in game, We will send you coordinate of map in game, please make sure you can receive private message in game. Then move to the coordinate that we told, we will exchange you once you arrived the coordinate of map. Normally 90% of the orders are delivered within 10 minutes after ordering. please check your email or contact us if you don't get your item in 30 minutes.
Abyssal Dofus




Level 180

At the start of each turn, if no enemies are next to them, gives 1 MP. Otherwise, gives 1 AP.

Ice Dofus





Level 180

25 Air Damage
25 Water Damage
25 Fire Damage
25 Neutral Damage
25 Earth Damage
Ivoire Dofus





Level 180


4% Neutral Resistance
4% Earth Resistance
4% Fire Resistance
4% Water Resistance
4% Air Resistance
At the end of the turn, damage from the next attack suffered is reduced by 50%.


Cloudy Dofus





level 180

On odd turns, increases damage by 20%. On even turns, decreases damage by 10%.
Ochre Dofus





level 160


1 AP
Gives 1 AP if no damage-inflicting attack has been suffered since the last game turn.

Crimson Dofus





Level 110

80% Power
For each distance attack suffered, the final damage inflicted is increased by 1% for 1 turns. The effects are stackable 10 times.

Vulbis Dofus





Level 100


1 MP
Damage inflicted is increased by 10% for 1 turn if no damage-inflicting attack has been suffered since the last game turn.


Dolmanax





Level 100


50 Chance
50 Intelligence
50 Strength
50 Agility



Turquoise Dofus





Level 160


10% Critical
For each Critical Hit inflicted, the final damage is increased by 1% for 3 turns. Can be stacked 10 times.


Lavasmith Dofus





Level 180


60 Pushback Resistance.
Adds 150 shield points if the caster is moved by pushing, attraction, place switching or being carried by a Pandawa. Only enemies can trigger this effect.


Ebony Dofus





Level 180


40 Dodge

Generates 1 first charge at the start of the turn, 1 second charge upon inflicting close-combat damage, and 1 third charge upon inflicting ranged damage.

Once 5 charges are reached, the next attack consumes the charges and applies a poison to the target for 3 turns.

Each charge gives a 2% final damage inflicted bonus.